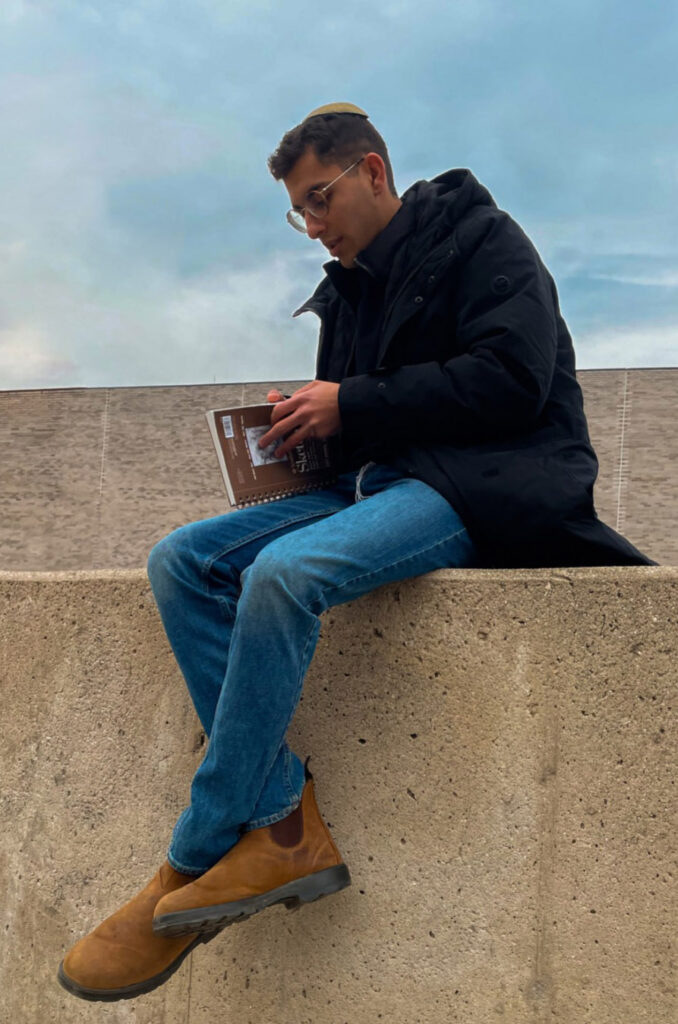 Andrew Galitzer, also known as ANDiDREW, is a modern Orthodox Jewish artist passionate about teaching Torah through art.
Since he was in 6th-grade, he has created Torah Comics, educational comic strips for every Torah Portion. In 2022, he finally accomplished his 6th-grade dream and published his Torah Comic Book! Schools and Shuls around the world teach Torah through Andrew's comics!
In addition to creating comics and artwork, Andrew also teaches kids and adults how to draw and cartoon. He has a recording library of classes and offers author visits and workshops.
Andrew studied in Yeshivat Eretz HaTzvi in Israel and is studying Engineering Technology and Product Design at Drexel University.
Featured in: