Looking for a custom drawing? Painting? Logo? Comic? Design? Drawing Class?
You've come to the right place!


Art and Illustrations
For illustrations, graphics and paintings, email art@andidrew.com or fill out the google form at the bottom of this page

Live & Online Art Classes
Kids and adults can learn how to draw, cartoon, and paint with ANDiDREW. He has taught virtual classes over Zoom for over 2,500 students since 2020. He has also taught in-person classes at camps and homes. For more information, visit www.ANDiDREW.com/classes


Industrial and Graphic Design
Andrew creates logos and flyers for all kinds of events and parties. He also hand-draws industrial design sketches for product concepts. For details, email art@andidrew.com or fill out the form below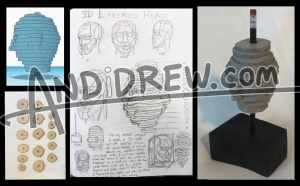 Comic Creation
Do you have an idea for a comic strip? Email art@andidrew.com to make your dream a reality!