Exciting news! After nine years of making Torah Comics, I am finally publishing a TORAH COMIC BOOK!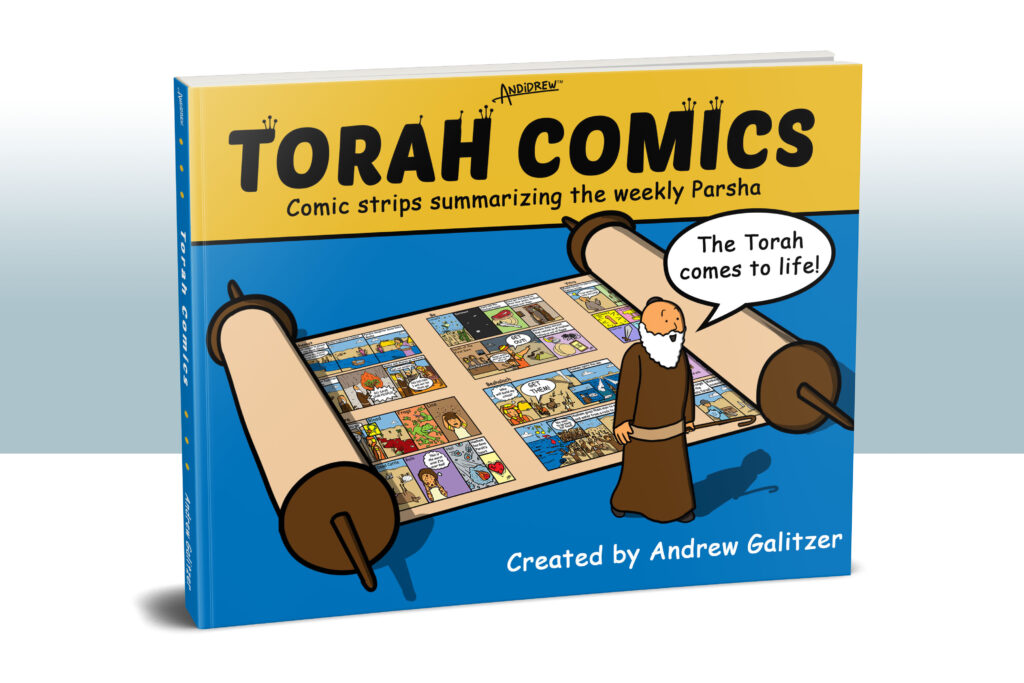 Join the ANDiDREW mailing list to get notified when the book is for sale:
Processing…
Success! You're on the list.
Whoops! There was an error and we couldn't process your subscription. Please reload the page and try again.
Looking to be generous? Sponsor copies
Sponsor copies for a synagogue, school, or organization to distribute. Email art@andidrew.com for details and pricing.